Single Shaft Shredder ZWS - wood and plastic
The single shaft shredder ZWS are equipped with a large feeding hopper and an hydraulic ram designed to push the material between the rotor and the fixed blade. The hydraulic ram is designed to exert pressure on the material depending on the absorption of the rotor.
These shredders are designed for the wood industry to grind small quantities of off-cuts in a joinery or to create sawdust from all kinds of waste wood to be used as fuel directly or further processed in a briquetting press to create heating pellets. This series can be also used in the plastic industry to process lump cakes and heavy plastic components.
They are designed to withstand the demands of continuous operation.
Contact us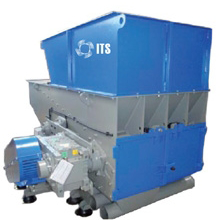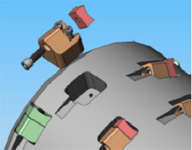 Flat rotor equipped with concave cutting blades which may be turned several times after a side is worn. Each blade is fixed in a special blade holder fitted in machined pockets.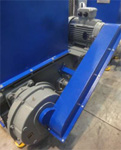 The rotor is driven by an oversized gearbox.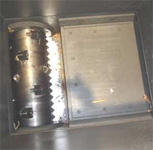 The hydraulic ram is placed internally into the machine housing and it is inclined to optimize the pushing of the material towards the rotor.
Available models
ZWS 600EC - 15 / 18,5 kW
ZWS 600 - 18,5 / 22 kW
ZWS 850 - 22 / 30 kW
ZWS 1100 - 30 / 37 / 45 kW
ZWS 1400 - 45 / 55 kW
ZWS 1700 - 55 / 75 kW
ZWS 1700 - 75 / 90 kW
Contact us